The fact you have landed on this page, we are going to take a guess in the dark you are looking for invisible braces by Invisalign in Finchley.
Below is everything you need to know about the life changing service.
Another advanced and modern dental service we offer at our Finchley based practice is Invisalign. Customised, effective, removable, comfortable and clear!
These are the five qualities that can best describe Invisalign. Mostly favoured for its invisibility, the thermoplastic alignment system is a matchless alternative to metal braces.
With this healthy, hygienic and cosmetically-pleasing alternative, we doubt anyone would ever want to wear metal braces again. You will no longer suffer from the pain metal braces impose on your gums and gradual movements will make the alignment feel much smoother. People will hardly ever notice you are wearing it.
Not only for its cosmetic advantages but also thanks to the progressive and timed treatments it offers, Invisalign is just the way to go!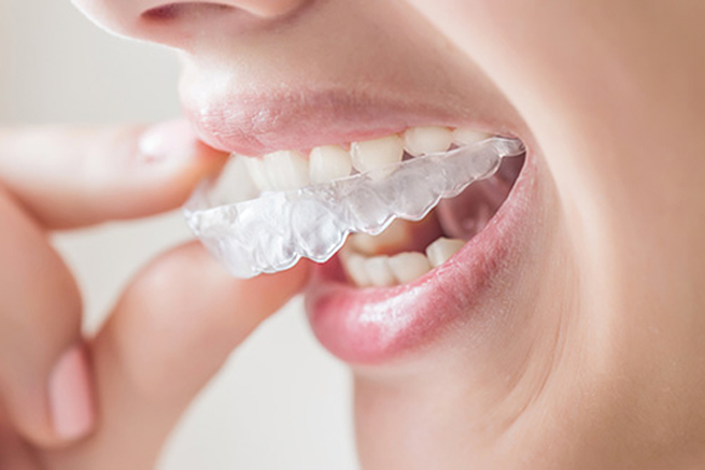 WHY INVISALIGN AT APEX DENTAL?
Customised and easy to use

Protects your oral health while getting your teeth aligned step by step

Replaced every two weeks to suit your progress

Noticeable changes within weeks

Easily removable mechanism

Allows you to continue brushing your teeth as usual

No restriction on what you eat
HOW DOES INVISALIGN WORK?
Aligners are worn for 2 weeks at a time before they are replaced. The only time your Invisalign aligners are to be removed is to eat, drink, brush, and floss.
As the aligners are replaced every two weeks your teeth move little by little, week by week until they have straightened to the final position that was prescribed to you. Total treatment time depends on individual needs and the average number of aligners worn during treatment.
We also like to make sure your brand new teeth are maintained, so we recommend to visit us for some after care on a regular basis for your peace of mind.
WHAT CAN INVISALIGN HELP WITH?
Below are a list of common problems that Invisalign can fix:
Crowded and crooked teeth
Crossbite
Under bites
Deep bites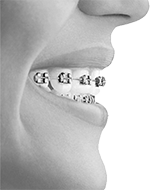 Take our Smile Assessment to see if Invisalign treatment is right for you.