When a tooth is too weak or too damaged, crowns that are full ceramic or with metal framework of your teeth can be used to cover and protect it while improving the look of your teeth. Crowns are commonly used in root canal treatments which leave the teeth rather brittle and susceptible.Bridges are used to fill in the gaps between two healthy teeth when a tooth is lost. With the traditional treatment, it takes a couple of weeks before you can have your permanent crowns and bridges fixed. However, today's technology allows a faster treatment with CEREC.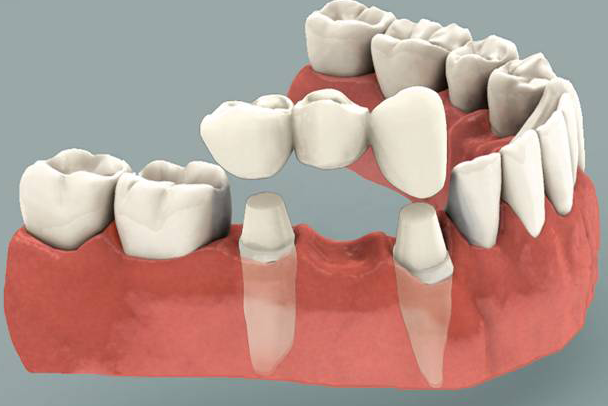 With CEREC technology, preparing the crowns or bridges have become much faster. With 3D scanning and printing technology, your own teeth are scannedand precise models are printed on the same day. You don't have to wait for another appointment or spend weeks with temporary crowns. The whole treatment is completed in one appointment.
During the first visit, the abutment teeth are prepared for the crown. Preparation involves recontouring these teeth by removing a portion of enamel to allow room for a crown to be placed over them. Next, impressions of your teeth are made, which serve as a model from which the bridge, pontic, and crowns will be made by a dental laboratory. Your dentist will make a temporary bridge for you to wear to protect the exposed teeth and gums while your bridge is being made. During the second visit, your temporary bridge will be removed and the new permanent bridge will be checked and adjusted, as necessary, to achieve a proper fit. Multiple visits may be required to check the fit of the metal framework and bite. This is dependent on each individual's case. If the dental bridge is a fixed (permanent) bridge, your dentist may temporarily cement it in place for a couple of weeks to make sure it is fitting properly. After a couple weeks, the bridge is permanently cemented into place.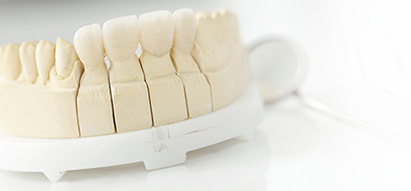 With crowns and bridges you will feel as strong again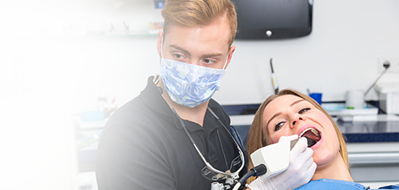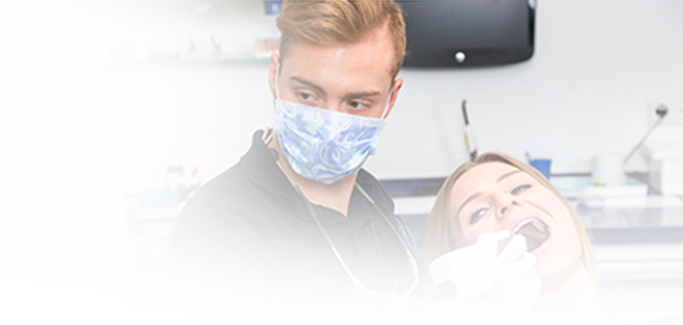 With crowns and bridges you will feel as strong again