NON-SURGICAL TOOTH EXTRACTION

NON-SURGICAL TOOTH EXTRACTION
In preventive dentistry, tooth extraction is the last resort. Unless it can be saved and kept, every tooth is endeavoured to be kept in its place. Nothing can replace your natural tooth. Therefore, we strongly advise our patients to look after their teeth well and have regular check-ups.If the worst comes to the worst and we cannot save your tooth, then it will be extracted through either a non-surgical or surgical process.In our practice, only non-surgical tooth removal is carried out. The teeth that have grwn above the gum can be extracted by our dentists. Those that might require breaking of the bone, bone replacement, as they haven't come in, have to be referred to dental surgeries.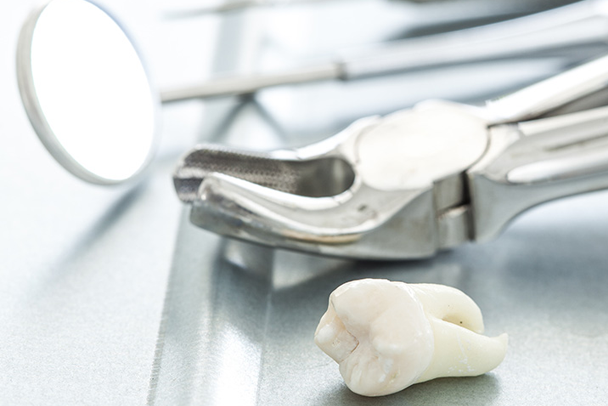 We treat all our patients with non-surgical tooth removal in the following cases:
Orthodontic treatments requiring tooth removal

Loosened tooth due to periodontal disease

Baby teeth that obstruct development of adult teeth

Irrecoverably decayed tooth

Damaged or malformed tooth
WHAT DOES THE PROCEDURE INVOLVE?
In tooth removal, an x-ray of your mouth is taken to decide the present alignment of your teeth and to foresee the consequences of the extraction.On the day of tooth removal, you are asked a series of questions about your medical and dental history and if necessary, you are given dietary advice before and after the procedure. You are given a local anaesthetic so that you don't feel any pain at all.
Simply, your tooth is elevated and gently removed with forceps. If it causes any difficulty, in some cases, the tooth can be broken into pieces to facilitate the process.After the removal, a gauze pad is placed on the gap created by the removal of the tooth to control bleeding.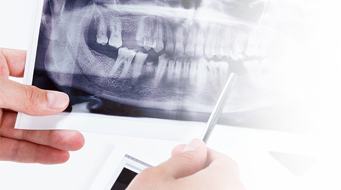 Choose the method that works best for you