Treatment of this infection requires a long procedure of cleaning the root, reshaping the tooth followed by a filling or crown called root canal treatment or endodontics.

HOW LONG DOES THE TREATMENT TAKE?
You might need multiple appointments with your dentist for a root canal treatment. As cleaning the infected pulp requires a period of healing, before the permanent filling or crown, your teeth is filled in with a temporary filling. In your second appointment, a permanent restoration is made with a filling or crown.
SHOULD I HAVE A FILLING OR CROWN?
When nerves are irrecoverably infected, your tooth dies. And a dead tooth is a lot weaker and more fragile. That's why it is important to preserve its strength and alignment with a crown. Filling is another option but dental research has shown that crowned teeth last up to six times longer than those with a filling.tt
Thanks to local anaesthetic used, patients feel no pain during the treatment. With the latest technology used in our practice, we ensure your treatment is conducted with ease and comfort. Our dentists, each of them an expert in their field, will be giving you the advice and support that you need for the best results.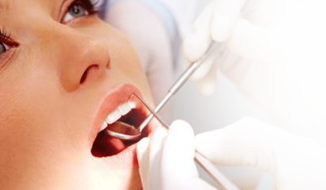 Root canal treatment can now be an option